Get FREE instant access to over 4 million homes from any cell or tablet!
Are you curious about what's for sale in your community? Would you like to peek inside that house for sale down the street?
This GPS-enabled app allows you to easily search for properties, view local property details with photos, create notes about what you like for each property, share property information with family and friends and much more.

CLICK HERE TO GET OUR FREE MOBILE APP. Available on Android, iPhone, or iPad.

Features:
Easily connect with me and send property inquiries instantly.
Draw a circle on the map or drop a pinpoint to search any area.
See property details and full-screen photos, get driving directions, mark your favorites, create notes about what you liked, or share it with family and friends.
Estimate your home loans with a free mortgage calculator.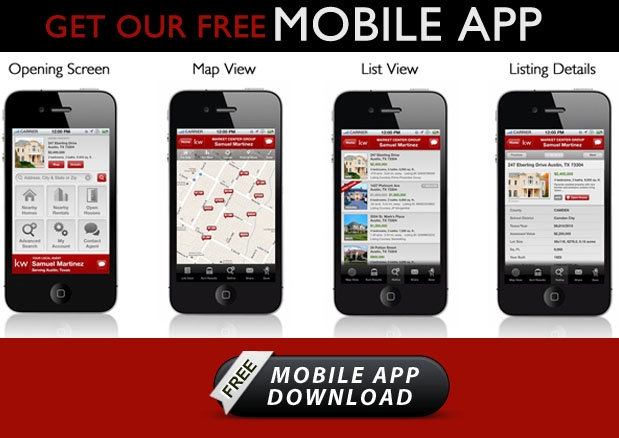 Watch our video to learn more…